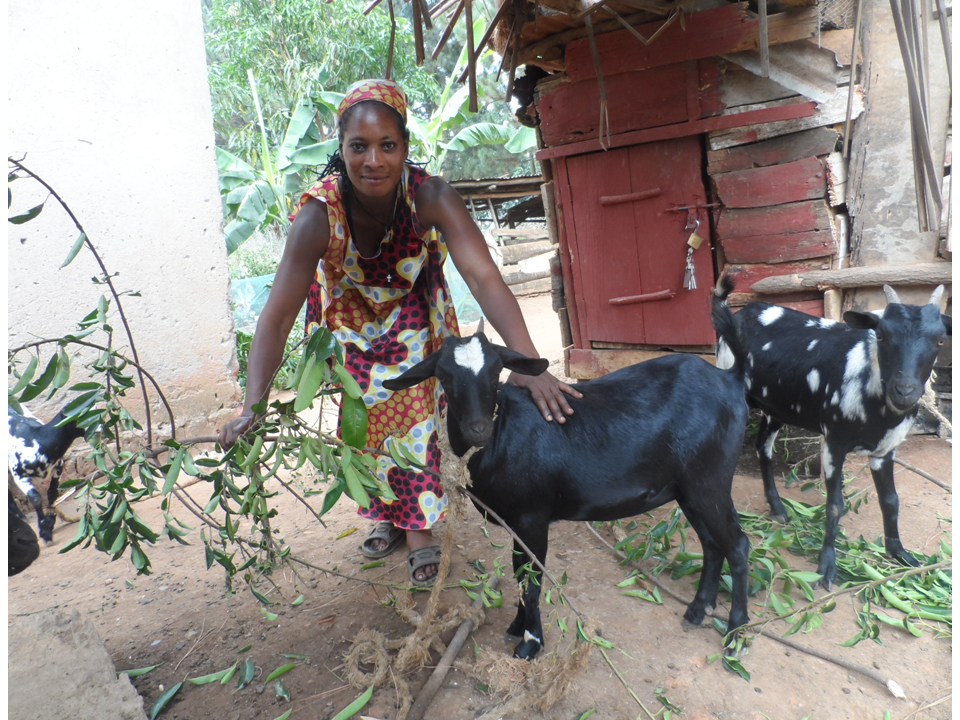 "After my husband lost his job as a fisherman, we suffered as a family. We used to plead with the school not to chase our three children away when we were behind on fees. We were struggling – and that's when you came in."
Florence, 34, Uganda
________________________________________
Florence stands smiling at her children who are busying themselves with the family's livestock: nine goats, two pigs, 45 rabbits and seven ducks. "I have given each of them responsibility of caring for one goat each," she tells us, laughing. "In a way, they have learned a lot of skills because I guide them."
Florence is a successful farmer, both with livestock rearing and crop growing, who lives in the Bulega Village in the Wakiso District of Uganda. Happily married to her husband and mother of three children, things weren't always so perfect for her and her family.
"My husband was a fisherman but after he lost his job, we all suffered. It was hard to pay for my children's school fees; I would plead with the school not to chase our children away. I was barely growing enough crops to support all of us."
It was at that moment Florence knew that she needed to make a change for her family.
HERDING OPPORTUNITY
HUYSLINCI, with the support of many generous Canadians, offered Florence training in caring for domestic animals and maintaining a vegetable garden. She learned that animals need space that is well planned and maintained as well as how to properly feed them, and to identify disease and illness and how to treat them.
HUYSLINCI also taught her the importance of saving and borrowing, and to not sell animals if an urgent need arises in the household.
"These days I spend most of the time looking after my animals. I also grow bountiful vegetables for us to eat and sell and I am so happy that you helped give me those skills. I am proud of the way my little farm is expanding."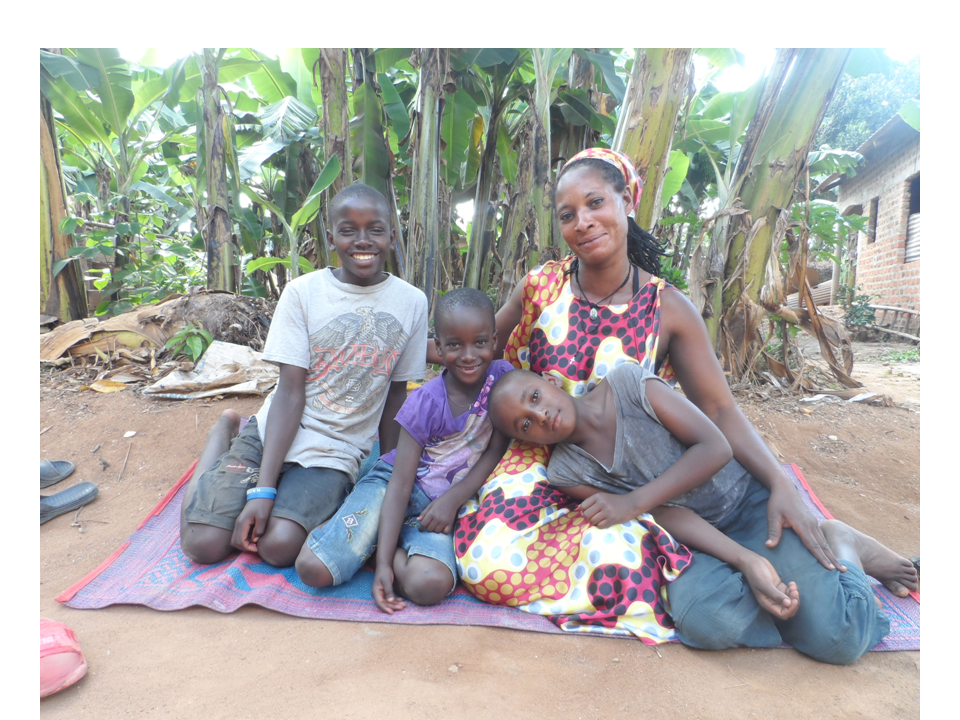 FLORENCE AND HER CHILDREN WHO HAVE ALSO TAKEN AN INTEREST IN ANIMAL CARE AFTER SHE STARTED LIVESTOCK REARING.
Florence is also incredibly proud that she can provide food for her children and afford their school fees. "Look at my children," she says, placing her hand on the back of her daughter's head, "they look good….but do you know why?… it's because of you."
The love and care for her livestock doesn't end with Florence. Her 11-year-old son Mulema became particularly interested in animals and livestock after Florence received the goat. "He wants to become a veterinarian because of my livestock. He wants to treat animals so they do not become sick or die," Florence told us.
GIVING BAAACK TO THE COMMUNITY
Knowing how it feels to encounter financials struggles, Florence was determined to make sure no other family she knew felt the same way.
Florence earns enough income for her family thanks to generous donors who provided her with a goat and training
"I know many families that need help. I think that if I was 'just' given a goat, the same spirit has to continue by giving some of my goats to another needy family," she told us. "It feels good and makes me feel that if we can help one another to improve our livelihoods, we should. I have also given out green vegetables to my friends and neighbours, and taught them how to grow crops."
For the future, Florence hopes her children attend post-secondary education and pursue their dream careers. Right now, Florence is grateful for the opportunities she received to start her small ruminants farm.
"I want to thank HUYSLINCI and generous donors in Canada for the work done in supporting our children, empowering the youth and organizing educative seminars. People in my community are happy about you. I hope that you continue in the same spirit and with the same great work."